Stand Up Paddle (SUP) is a versatile sport that caters to everyone! It's a sport that's quick and easy to learn, and as a paddleboard beginner, these tricks will get you out on the water even faster!
How to stand up on the board
Getting up on your paddleboard for the first time can take a few tries, as it can be difficult to find your balance. A rule of thumb is to always remember to look forward - it helps you find and keep your balance.
To get on your paddleboard, first carry it into the water with the central carrying handle to launch it. Then you need to get on the board. To do this, first place the paddle on the board, then kneel down in the middle of the board and finally squat down slowly one foot at a time. You are standing correctly when your feet are shoulder-width apart to the right and left of the carrying handle. Then stand up a little more so that your knees are only slightly bent. However, make sure that your back is straight at all times. Your toes and your gaze should point forward to keep your balance as best as possible.
How to hold the paddle
When holding a paddle, make sure the angle of the blade is facing away from you. You should hold the handle at the top with one hand and the bottom of the paddle with the other. If the paddle is held overhead, the elbows should be bent at 90 degrees. When you switch sides, rotate the position of your hands.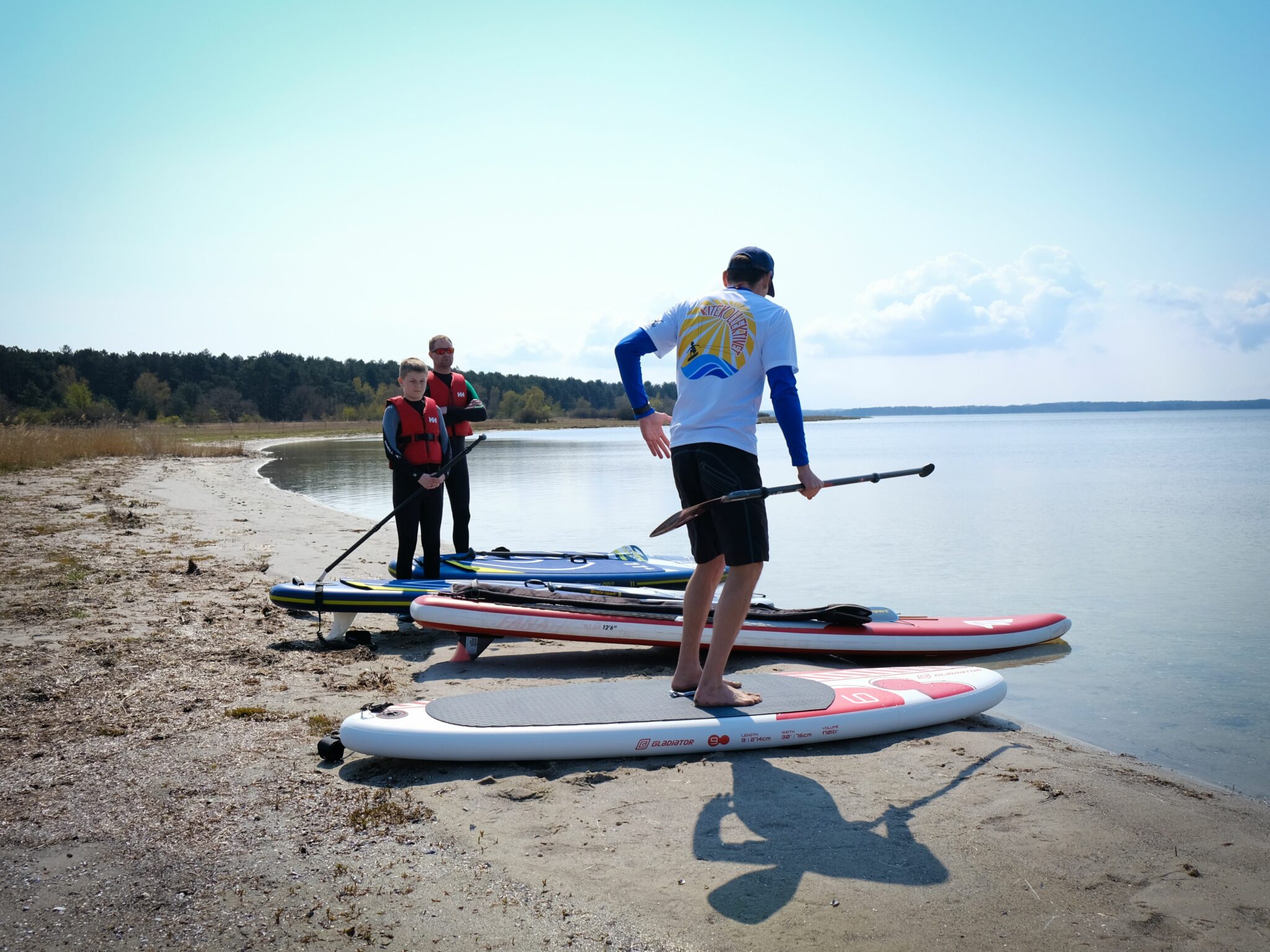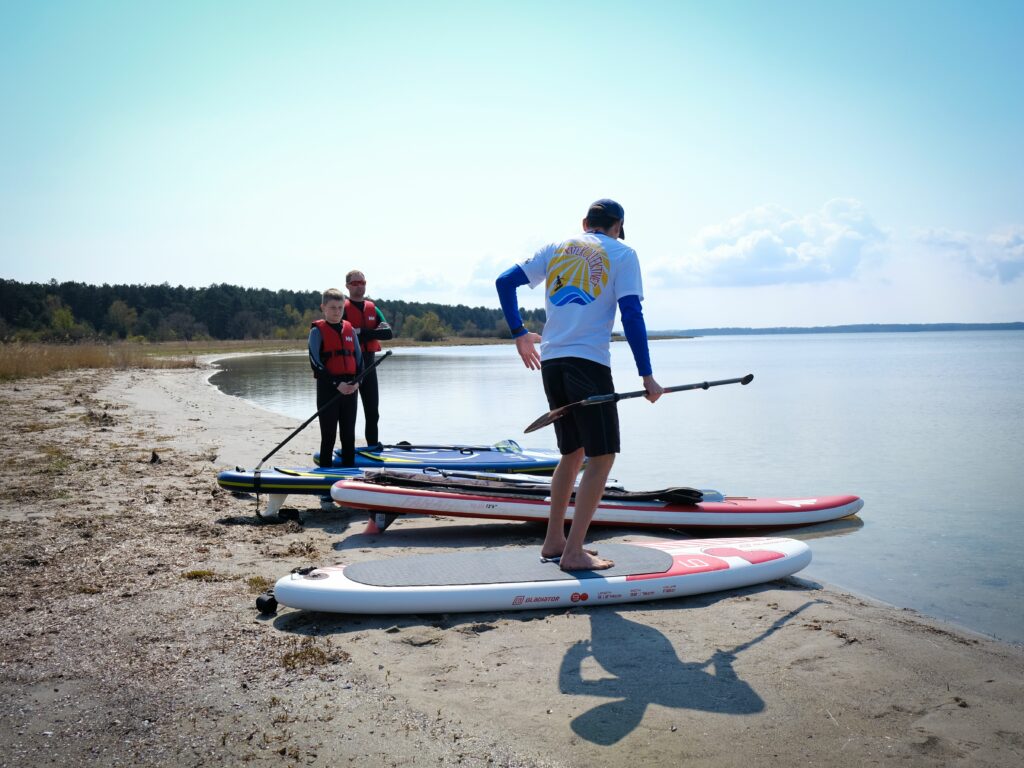 Would you like to try your hand at SUP?
Whether you are a beginner or experienced, we definitely have a course that suits you!
Book your SUP course here