It was the photos that sold the dream of kitesurfing in Kenya for 21-year-old Jonas Fjord. So in early summer 2022, he packed his bags and set off. And he hasn't regretted it for a second.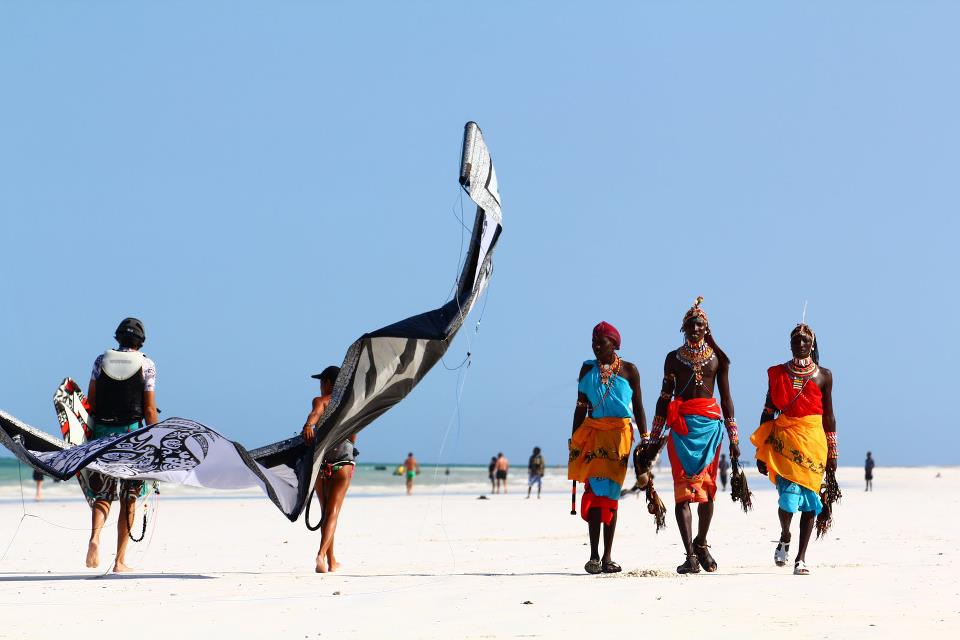 A kitesurfer is born
Jonas is currently in his third semester at CBS, where he is studying digital management and business administration. He doesn't know what it will lead to yet, but one thing is for sure - kitesurfing is here to stay in his life.
Jonas had barely started kitesurfing before he also became a kitesurf instructor. It was the adventure and the opportunity to work all over the world that drove him.
After a stay at Oure Folk High School, a whole new world opened up for him. In kitesurfing, he found a sport that could combine the adrenaline rush with the desire to be in beautiful nature.
Kitesurfing in Kenya
With only a couple of years of experience as a kitesurfer and instructor respectively, Jonas set off on his own towards Kenya - a country he had never been to and barely heard of before. The destination was set, Diani Beach, which he had seen beautiful pictures from, was to be explored and tested.
The biggest difference between kitesurfing in Kenya and Denmark is the temperatures and staying right by the kitespot, which matters for the whole kitesurfing experience, says Jonas.
"In Denmark you have to spend time getting to the spot without being sure if the wind is good, you have to get in and out of your wetsuit, etc. In Kenya I could go straight out and kitesurf when the wind was good and I didn't have to wear all kinds of equipment as the water is warm. All the hassle of kitesurfing was just removed by being in Kenya"
The wind is fairly constant and the spot at Diani Beach changes according to the tide. There is as much as 3 meters difference between ebb and flood. Early and mid-day the water is shallow and completely flat, where in the afternoon there are waves as the water rises.
There are good opportunities for both beginners and advanced to frolic in the crystal clear water and Diani Beach is therefore an obvious destination for the next kitesurfing vacation.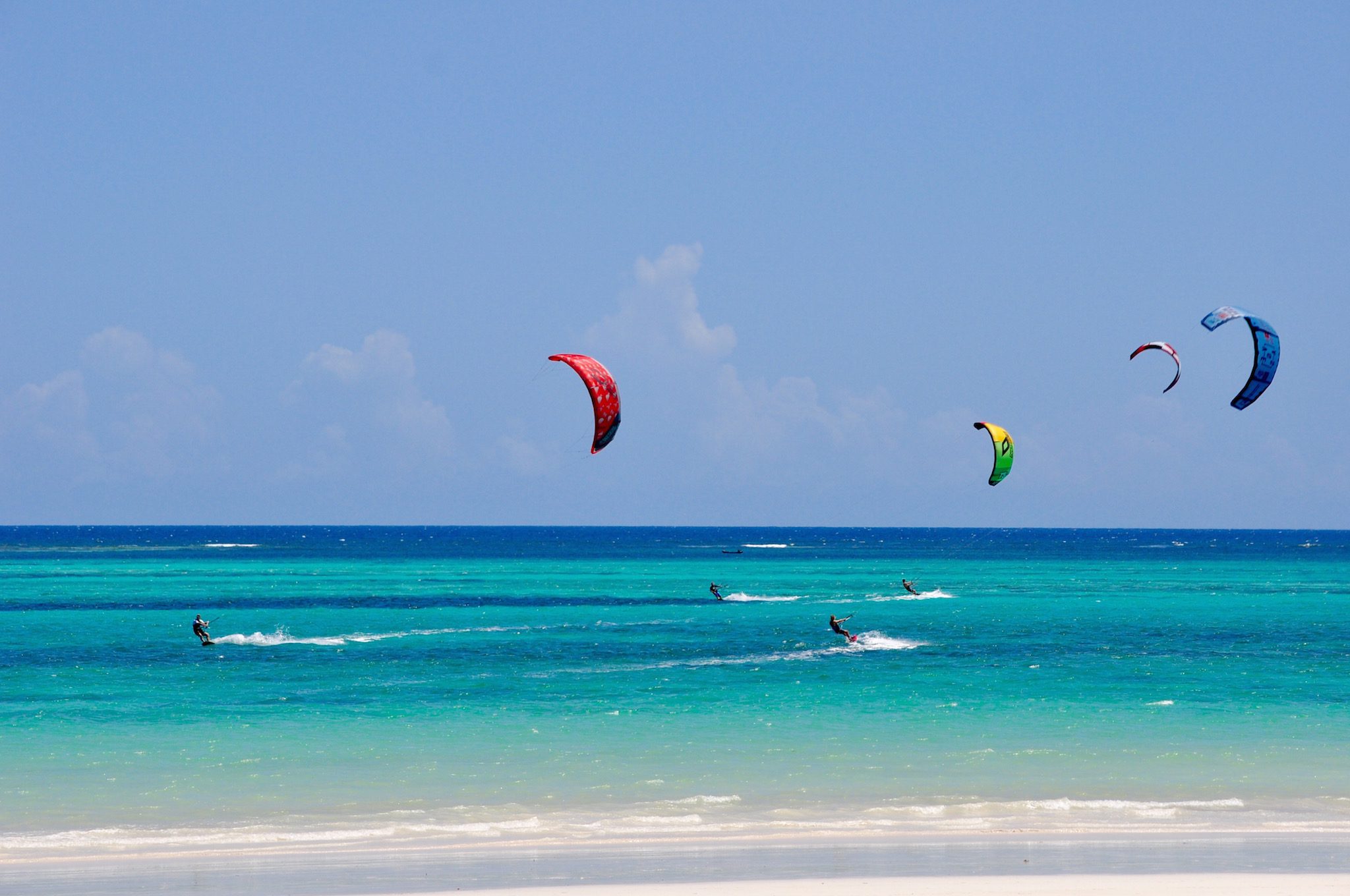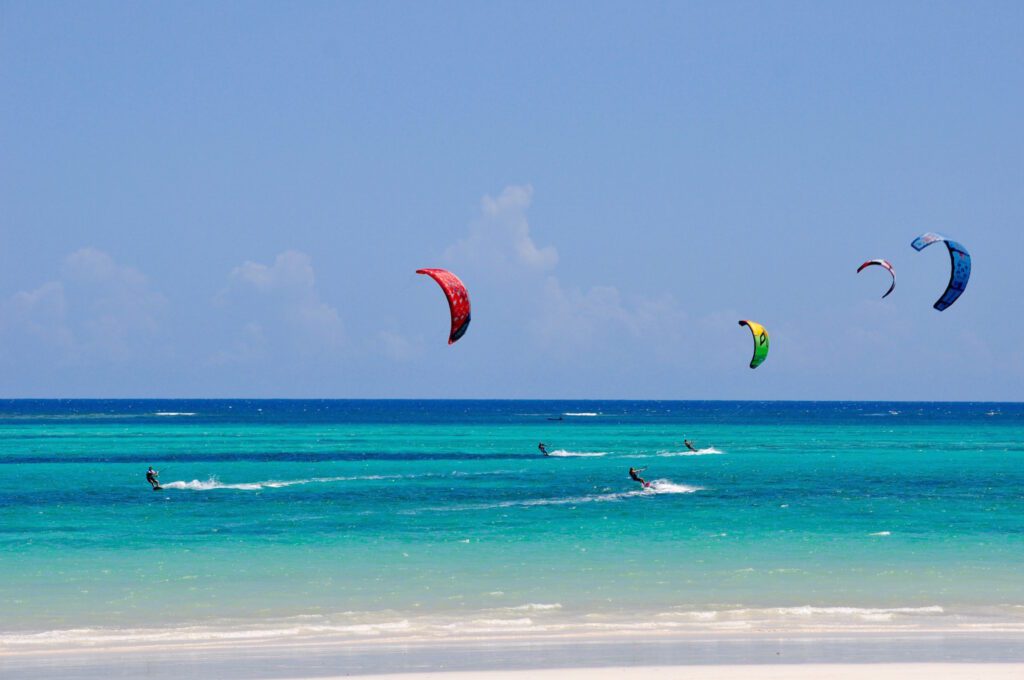 Diani Beach
"Diani Beach is insanely beautiful", Jonas exclaims when I ask if there is anything that has surprised him. What he saw in the pictures before departure was beautiful and it is at least as amazing in reality, he assures.
"The way the beach changes appearance all the time is super fascinating... it's just a really nice place to be"
In addition to great conditions for kitesurfing in Kenya, Diani Beach offers great beach life, snorkeling and diving opportunities and delicious culinary experiences. 
Along the 25 km long, chalk-white sandy beach, there are many restaurants that deserve a visit. However, there was one restaurant in particular that has burned itself into Jonas' memory; "Ali Babour's cave was my favorite restaurant. But it's really inside a coral cave, where the top is open so you can see the stars while you eat, and they make really good food. I would definitely recommend going there"
Diani Beach can offer the perfect kitesurfing vacation combined with beautiful nature experiences and meeting new and exciting cultures.
Do you also dream of going to a kitesurfing camp in Kenya?
Then do like Jonas and book your trip together with other kite-loving members of Kitekollektivet. You can find information about our travel packages to Diani Beach in Kenya here.