Feel the fresh air, water & togetherness
Much more than water sports
The gathering place for young and old
Copenhagen Surfcenter is located in a scenic area close to the beach, water, hiking trails and wildlife. Thus, the Amarmino passes right past the surf center, while it is also within short walking distance from the popular water sports area Sydvestpynten.
In the surf center you can get something good to drink and eat in our café, relax in our lounge, go hunting in the shop, book your next course in kite, wind or wing surf and SUP. We also have changing rooms, showers and toilets that are free to use for our members and customers.
Opening hours in September:
Friday: 12.00-17.00
Saturday & Sunday: 10.00-18.00
It may happen that we are open outside the regular opening hours. In this case, we will inform you via our social media and an opening sign near the center. We are also happy to open by appointment.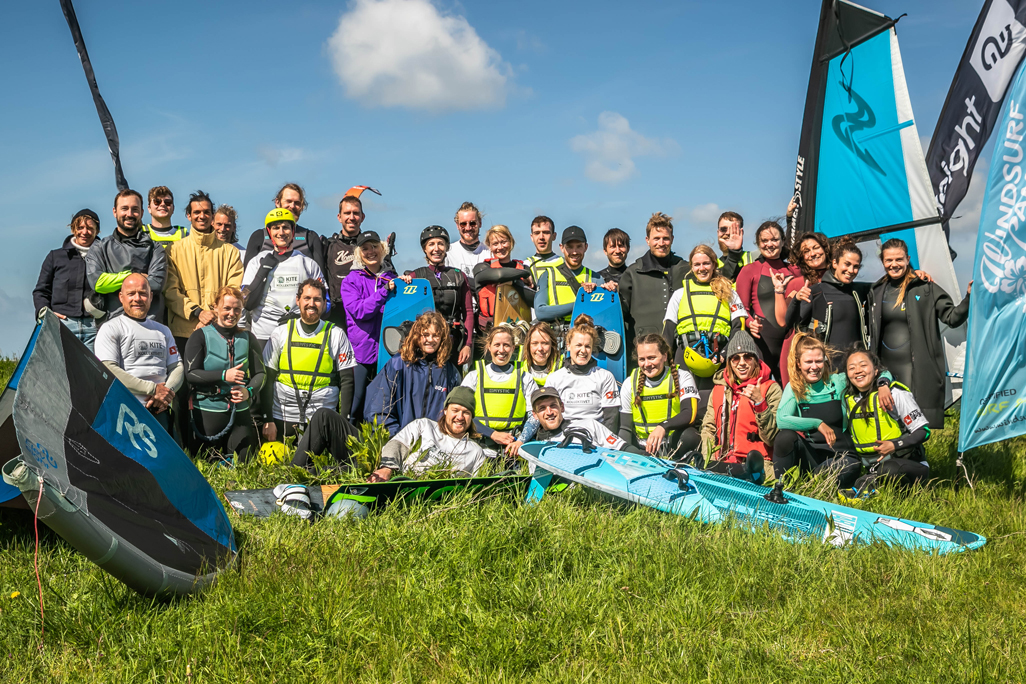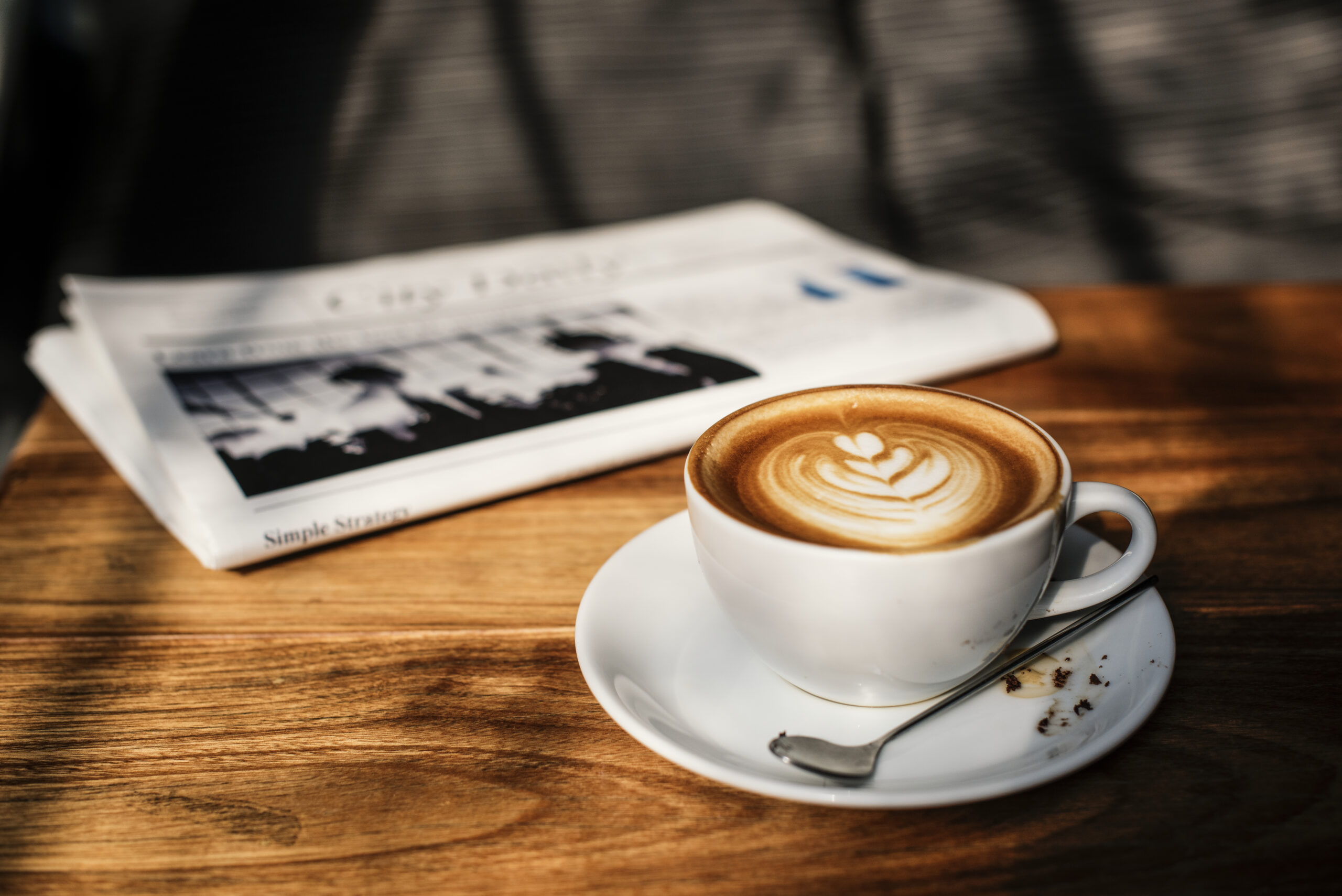 Relax in cozy surroundings
In Copenhagen Surfcenter you will also find our cozy café. 
Here you will find a selection of hot and cold drinks, as well as a small but delicious selection of food and snacks. 
You are always welcome to hang out in our lounge with something good from the café - before or after a session or just because 😉

Menu coming soon!
Amager's most beautiful and longest walking route takes you right past Copenhagen Surfcenter, so why not combine a nice walk with a visit to the surf center. 
Here you can throw up your tired bars in our lounge and enjoy a cup of hot coffee before continuing on your route. You will find us at Kalvebodvej 250, 2791 Dragør. 
Enjoy a wellness experience in beautiful surroundings
We have both a stationary and a mobile sauna with a total capacity of up to 12 people, both located at the surf center. The mobile sauna can also be transported to a location in Denmark.
There is both a toilet and shower available when using the sauna at Copenhagen Surfcenter.
Sauna at Copenhagen Surfcenter:
- Seats 4-6 people
- Electric heating
- Can be rented by the hour or all day
- Can only be used at Copenhagen Surfcenter
Mobile sauna:
- Accommodates 4-6 people
- Heated by wood stove
- Can be delivered nationwide or picked up at Copenhagen Surfcenter
- Can only be rented for full days at locations away from the surf center and by the hour or full days at Copenhagen Surfcenter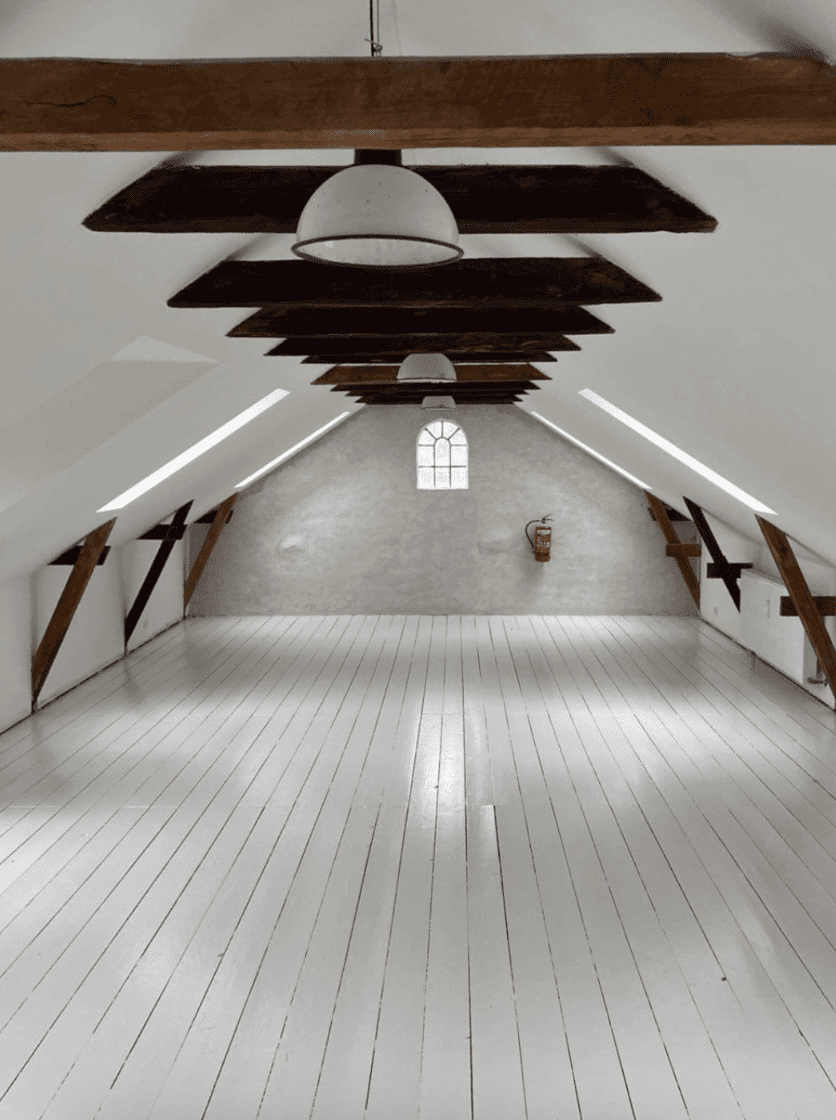 Keep your equipment safe and secure
At Copenhagen Surfcenter at Sydvestpynten we offer you the opportunity to store your kitesurf equipment in secure, private and locked lockers. You will have access to your private box 24 hours a day, seven days a week. From the boxes there is a short walking distance to Sydvestpynten kitesurfing area. The rental period is valid from May 1 to 30. November:
Standard: 499,- kr/month
With this solution you only rent a box without extra services.
Extended: 899 kr/month
With the extended solution, you have the option of having staff help you hang up your equipment to dry.
Automatic payment via DIBS (credit card) or PBS.
Commitment period: 3 months
Notice of termination: Current month + 1 month
Deposit: equivalent to 3 months rent
Key deposit of 400 DKK, refundable when the key is returned.
Location and parking
There are parking facilities at the box rental at our address Kalvebodvej 250, 2791 Dragør.
If you are going by public transport, you can get there easily. Bus 33 goes right to the door. In addition, it is within walking distance to the kite area at Sydvestpynten.
Insurance
The surf center's insurance does not cover the equipment you have in your rented box. You must therefore check with your insurance company that your home insurance covers your belongings stored at an address other than your home address.
If you have chosen an 'Extended' solution, the Kitekollektiv insurance covers your equipment until it is in place in your private box.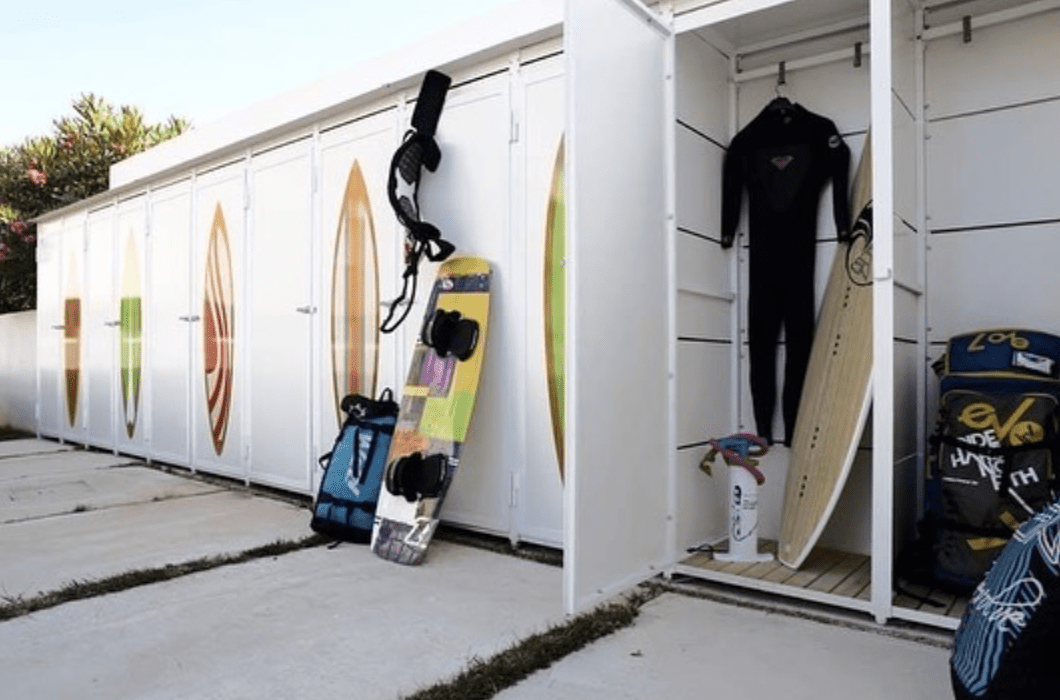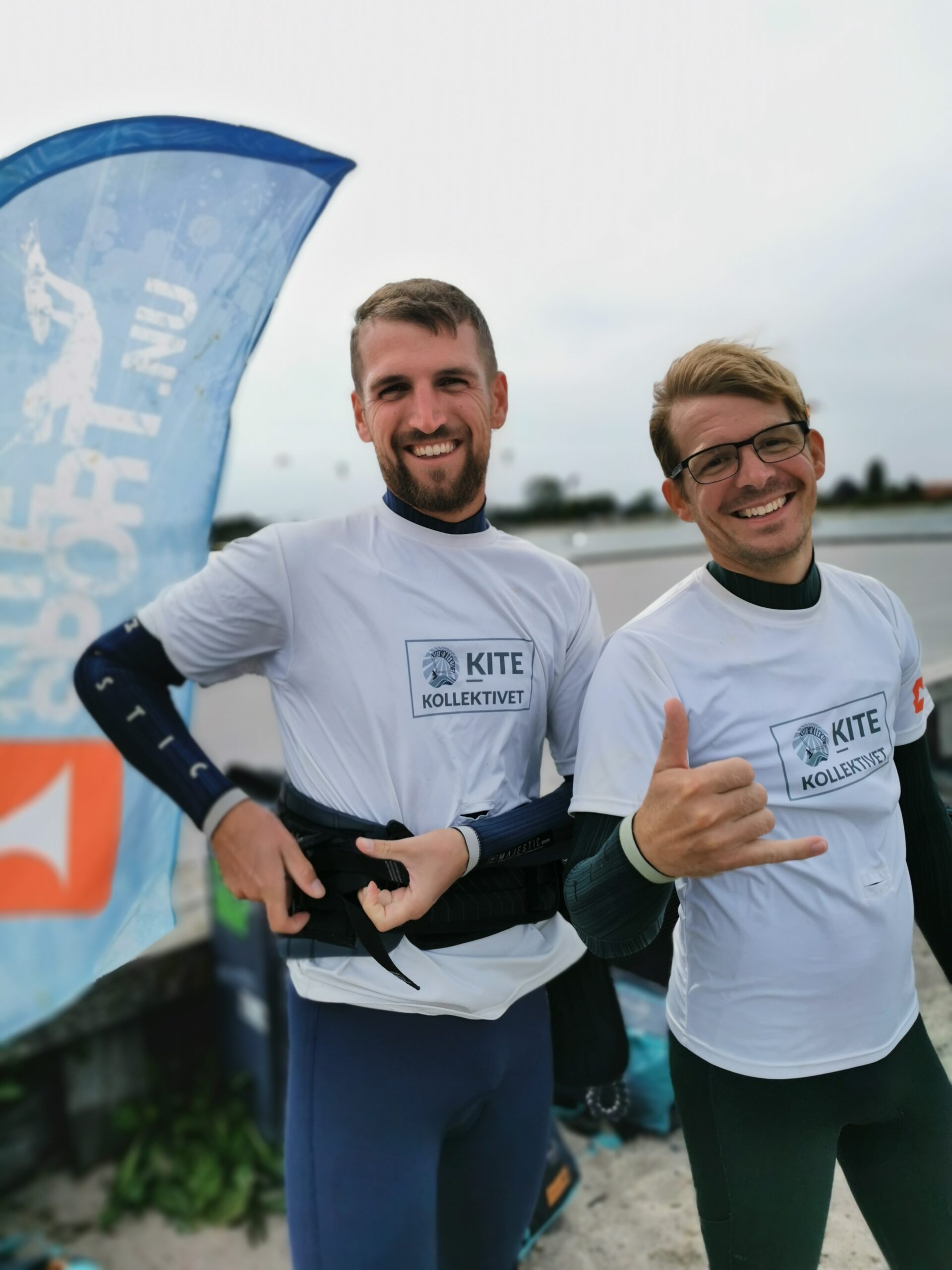 Get dressed for the waves
Rent your equipment from Kitekollektivet
To rent kite equipment you must have a certificate of course completion from either DS or IKO and are familiar with the sport. Find prices for kite equipment rental here.
To rent windsurfing equipment, you must have had an intro course with us or another provider and be familiar with the sport on your own. Find prices for windsurf equipment rental here.
To rent a SUP, you need to be familiar with the sport on your own and have attended an introductory course. Find prices for SUP rental here.
All equipment can only can only be rented at Copenhagen Surfcenter at Kalvebodvej 250, 2791 Dragør.
Rental equipment must be picked up and returned within the surf center's opening hours. The equipment must be returned dry and cleaned, if this is not the case, a service fee of DKK 150 will be charged. 
Daily rental is valid for 24 hours. This means that if you rent the equipment on Wednesday at 16:00, it must be returned no later than Thursday at 16:00. Late returns will be invoiced for an extra day.