Feel the fresh air, water & togetherness
A lot can happen on an ordinary road trip...
The story behind Kitekollektivet
Kitekollektivet was started by the two young guys, Nicolaj and Alexander, who at that time spent a little too much time in the lecture hall, while various wind forecasts and weather forecasts were checked every two minutes. If there was a good wind, you could be sure that the car was packed and ready to leave the parking lot, so they could get on the water as soon as possible after the lecture.
It was on one of their many trips to the water that the idea for Kitekollektivet was born. There was always a good mood in the car, and they often played with the idea of starting a whole new kite community, where thousands of ideas were discussed. All the ideas were about how they could create the best framework for kitesurfers on Zealand - from the beginner to the experienced. However, the focus was always on how they could make kitesurfing a team sport, how they could create a link to everyday surfing so that it becomes more than "just a trip on the water" in the tumult of everyday life, and how they could introduce even more wonderful people to the most amazing sport.

In 2022, Nicolaj will leave the ship, while Alexander will continue Kitekollektivet. Later this year, Kitekollektivet will join forces with Kent and Kitesport.nu.
Alexander and Kent are both passionate kitesurfers who want the best for kitesurfing. They saw an obvious opportunity to strengthen the framework around the sport so that more people can get started and enjoy kitesurfing.
Together Kitekollektivet and Kitesport.nu offer kitesurfing courses, a social community and quality equipment at good prices.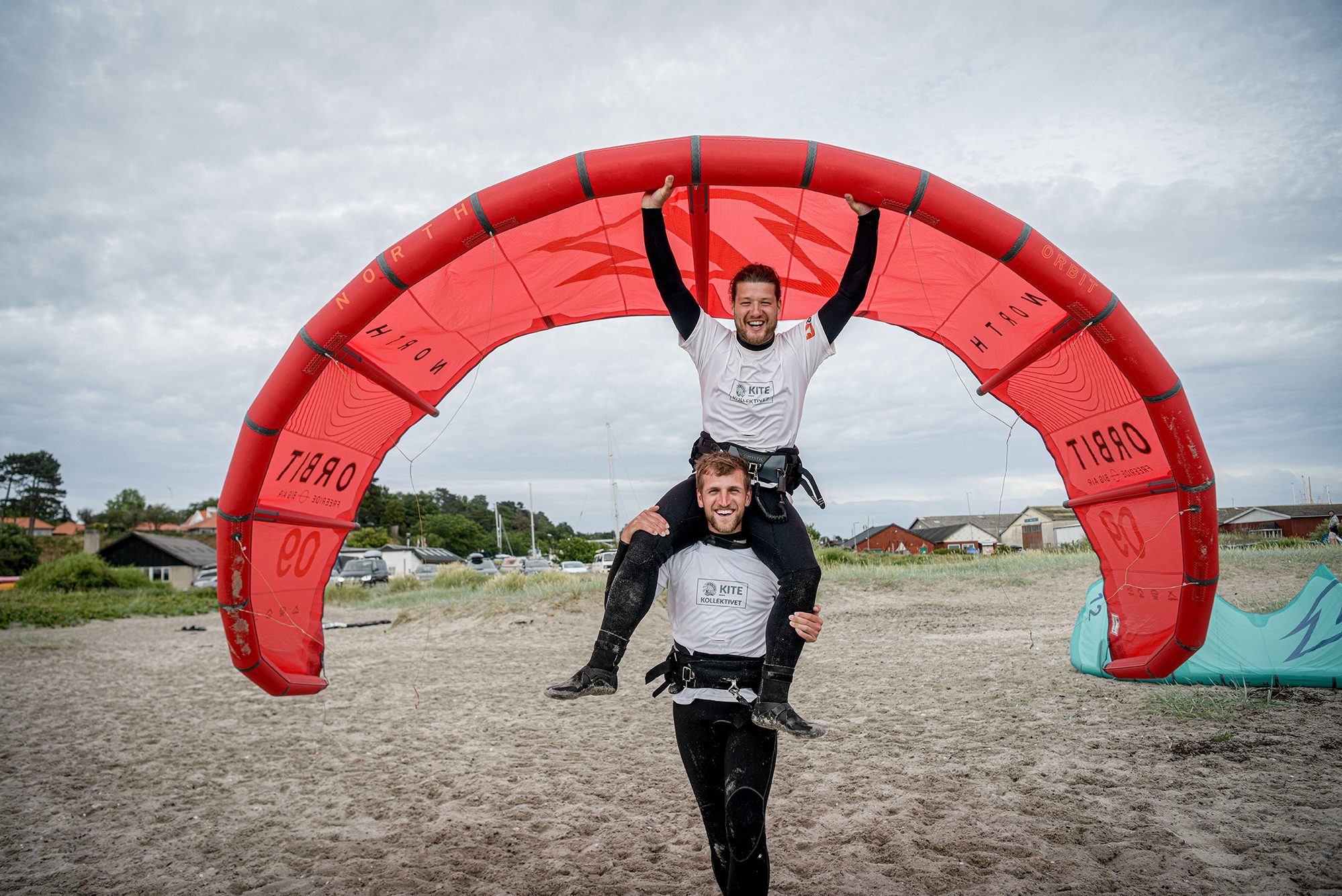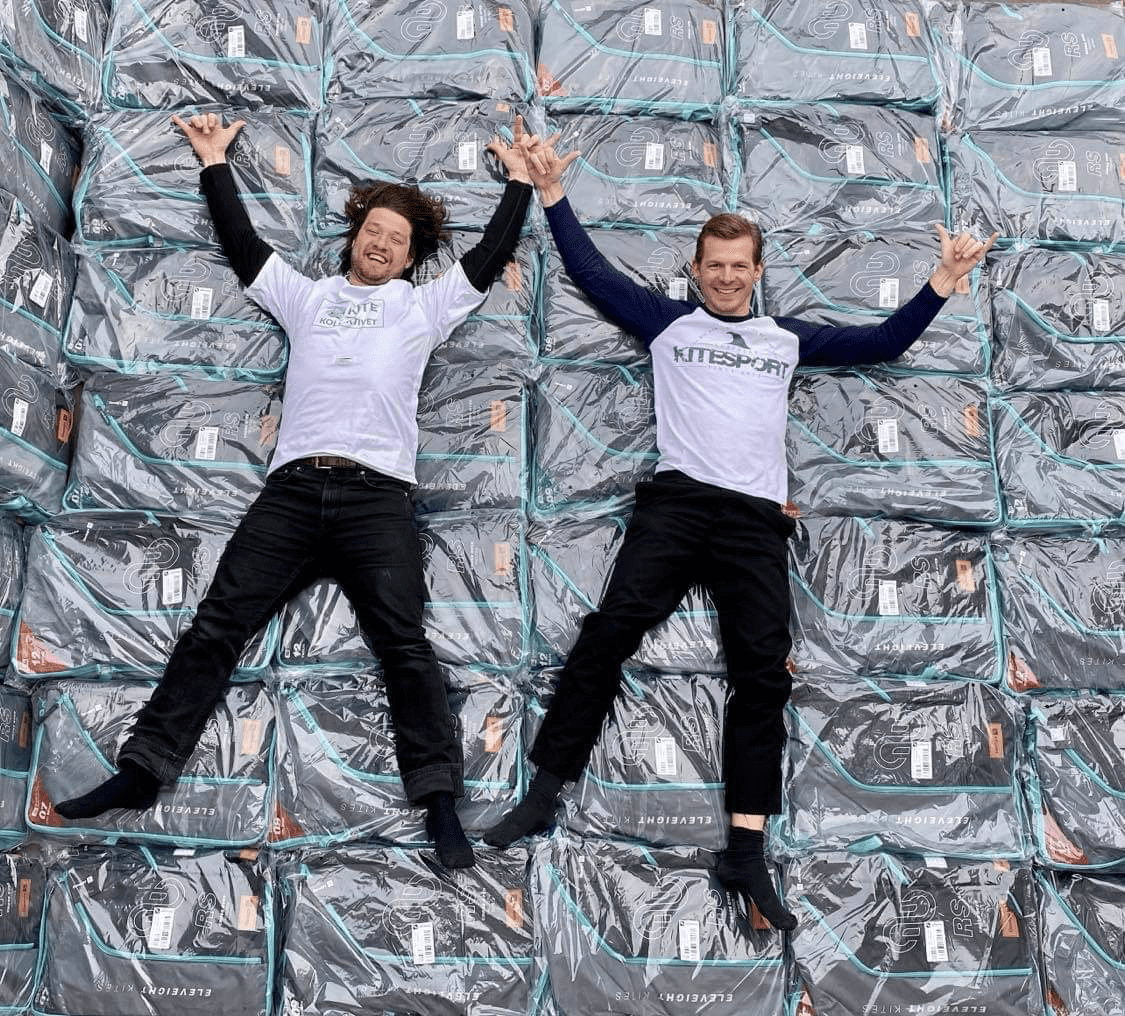 Become part of a unique community
Hear from our members and trainees
Experiences at Kitekollektivet
Sebastian Kjærgaard
08/11/2022
Very nice and friendly instructors! Can only recommend this place 🙂
Morten Stovegaard
07/11/2022
Highly recommended! Everything is well organized and safe 👌
great experience, great instructor feeling all the time safe with the kite
Ubbo van zessen
02/11/2022
Very good service and high quality lessons!
Stine Schwennesen
22/10/2022
Book DK's best surf course here! If you're going surfing and looking for a course, use kitekollektivet. Call in and have a chat with them. They know exactly what you need and are very helpful. Or book it online if you're more experienced. Everyone is just so nice all the way around and always skilled and happy instructors. We had to be rebooked many times due to lack of wind and there was never any fuss about it, always nice and helpful people, again. And we were also offered a place closer to our residence than our summer house, as we were not in a summer house after the summer. Very flexible. I really recommend the kotek collective, book! You will not regret it. And good trip on the water.
Kamal Grossard-Amin
16/10/2022
Have had a beginner course with Kitekollektivet and have been super satisfied. Safety is emphasized and is top notch. Lynæs is a brilliant place for beginners, shallow and beautiful. The instructors skilled, experienced, attentive and proceeded at the right pace for me. Good dialog for booking the lessons.
Rasmus Wolffhechel
09/10/2022
It has been a pleasure to have been on a beginner kitesurf course over 3 times with Kitekollektivet - super good instructors and good communication when courses had to be moved when the wind was missing. Can only recommend it
Niels Lauritzen
03/10/2022
We have just been on a fantastic kite weekend with Kitekollektivet. 6 aspiring beginners who all had a super good experience - not everything was easy :-), but we were guided safely and well through. We will definitely come again and wonder if we are not all kiters this summer. Thank you for a well-executed intro. Can highly recommend Kitekollektivet
DO NOT GO!!! For the two following main reasons : 1. The instructor Lucas was impecient and not the most caring 2. There are airplanes flying all the time above your head which drives your attention and there are rocks in the water!!! * When I tried to contact the owner Alexander he did not reply
Great course with a very good teacher