Feel the fresh air, water & togetherness
By kitesurfers, for kitesurfers
Wingsurfing at Kitekollektivet
Welcome to our wing surfing page. Here you will find all our different course offers, booking and FAQ.
Have you already tried water sports disciplines such as kite or windsurfing, but are ready to try something new? Then wing surfing might be your next challenge. At Kitekollektivet you can book a course for the level that suits you.
Wing surfing at Sydvestpynten in Copenhagen takes place on flat water with a sandy bottom where you can bottom anywhere. This gives you the best conditions to get started quickly and safely with the sport. 
At Kitekollektivet you can choose between two types of wing surfing course - private and class.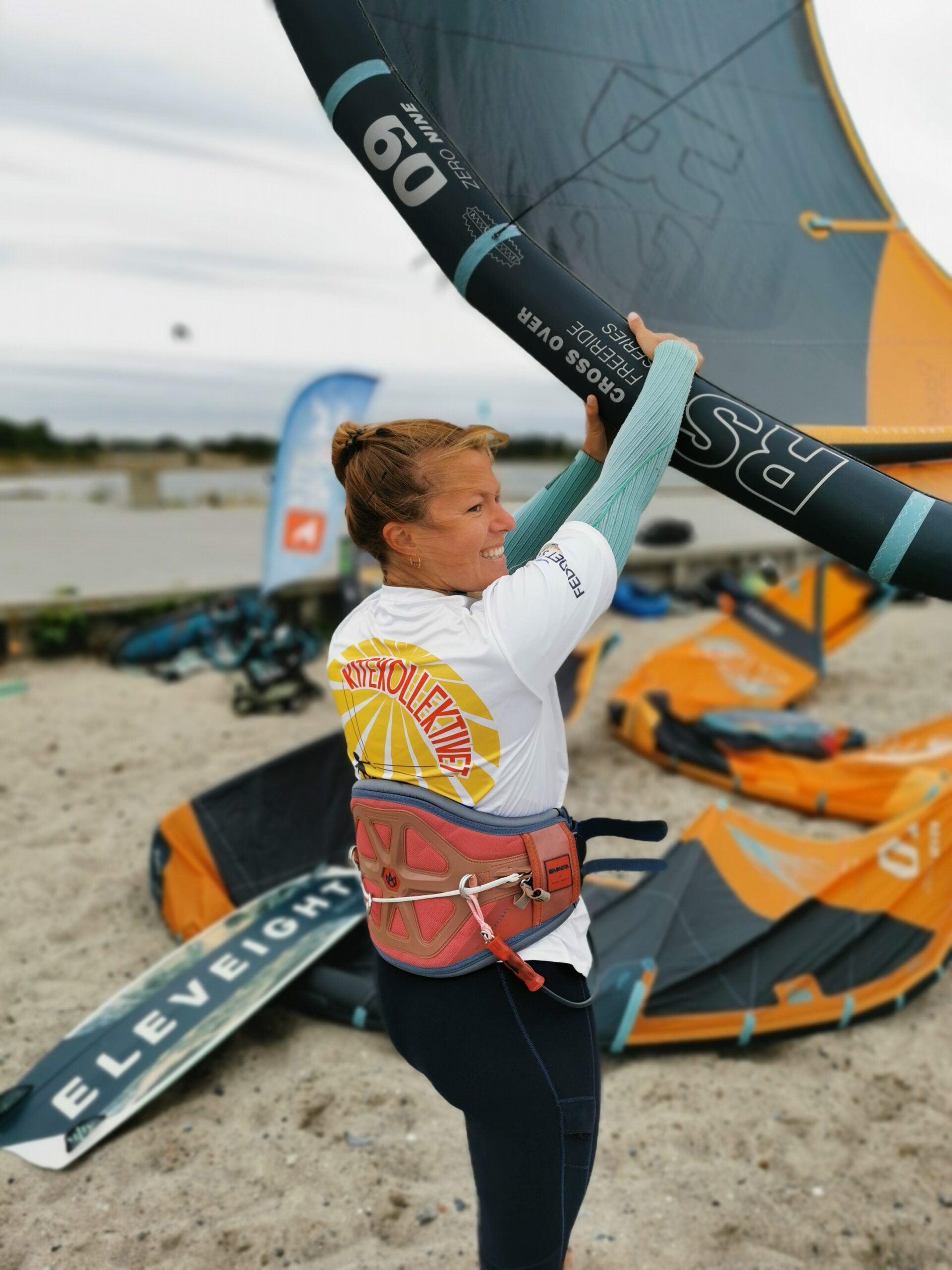 Choose a course that suits you
Hire of wingsurfing equipment
At Kitekollektivet you can also rent wing surf equipment if you have had an intro course with us or another provider and are familiar with the sport.
All equipment can only be rented at the Surf Center at Kalvebodvej 250, 2791 Dragør.

Terms and conditions
Rental equipment must be picked up and returned within the Surf Center's opening hours. The equipment must be returned dry and cleaned, if this is not the case, a service fee of DKK 150 will be charged.
Daily rental is valid for 24 hours. This means that if you rent the equipment on Wednesday at 16:00, it must be returned no later than Thursday at 16:00. Late returns will be invoiced for an extra day. 
When renting equipment, you must submit/show photo identification and pay a deposit of DKK 1500.
Learn more about Wingsurfing at Kitekollektivet