Feel the fresh air, water & togetherness
Save money on your windsurfing course
Take advantage of our autumn offers
4 lessons for the price of 3 lessons
By kitesurfers, for kitesurfers
Windsurfing courses at Kitekollektivet
Welcome to our windsurfing page. Here you will find all our different course offers, booking and FAQ.
Windsurfing is a relatively easy water sport to get started with, where you will quickly experience sailing on the water. 
Windsurfing at Sydvestpynten in Copenhagen takes place on flat water with a sandy bottom where you can bottom anywhere. This gives you the best conditions to get started quickly and safely with the sport. 
At Kitekollektivet you can choose between two types of windsurfing course - class and private.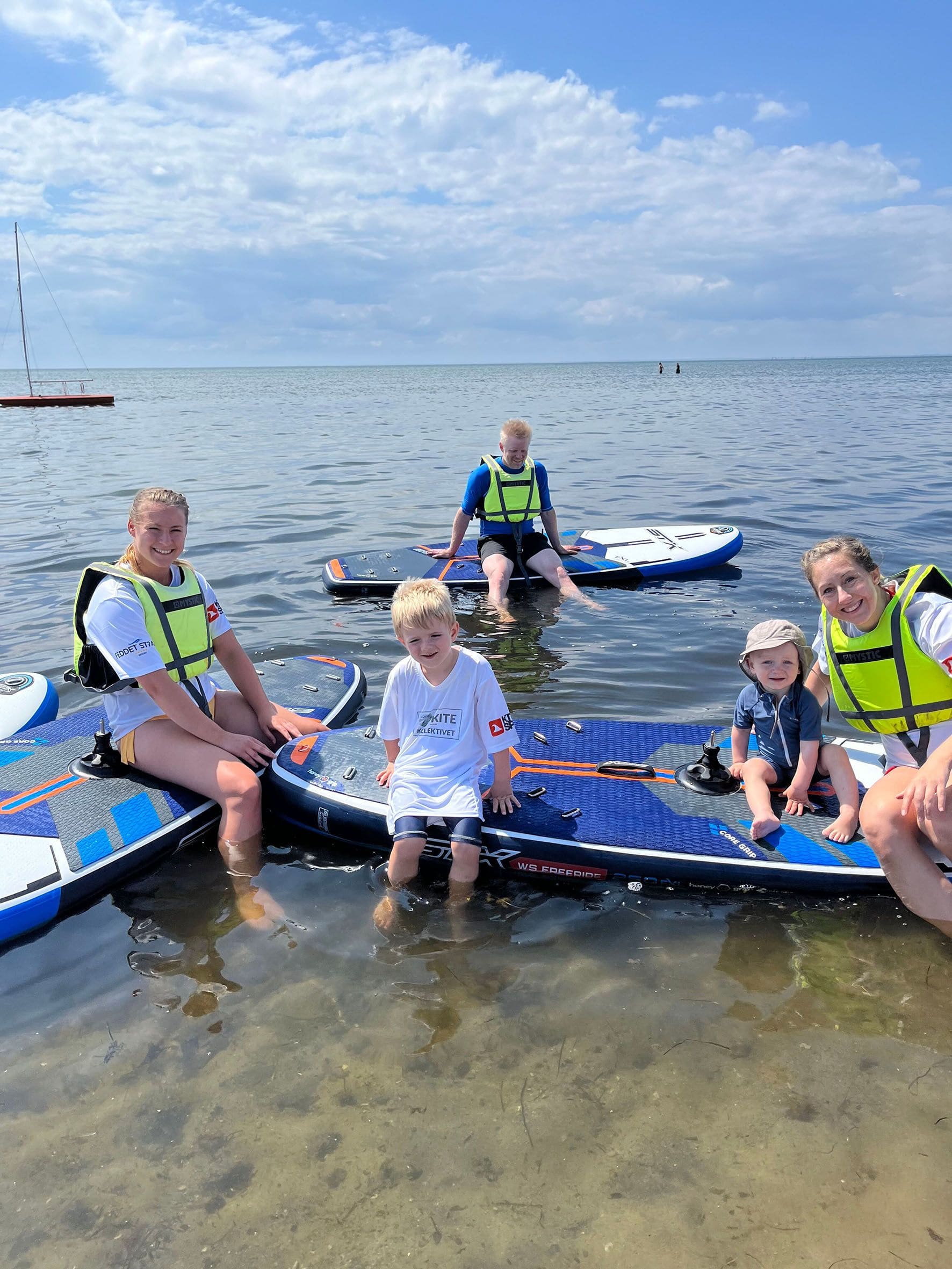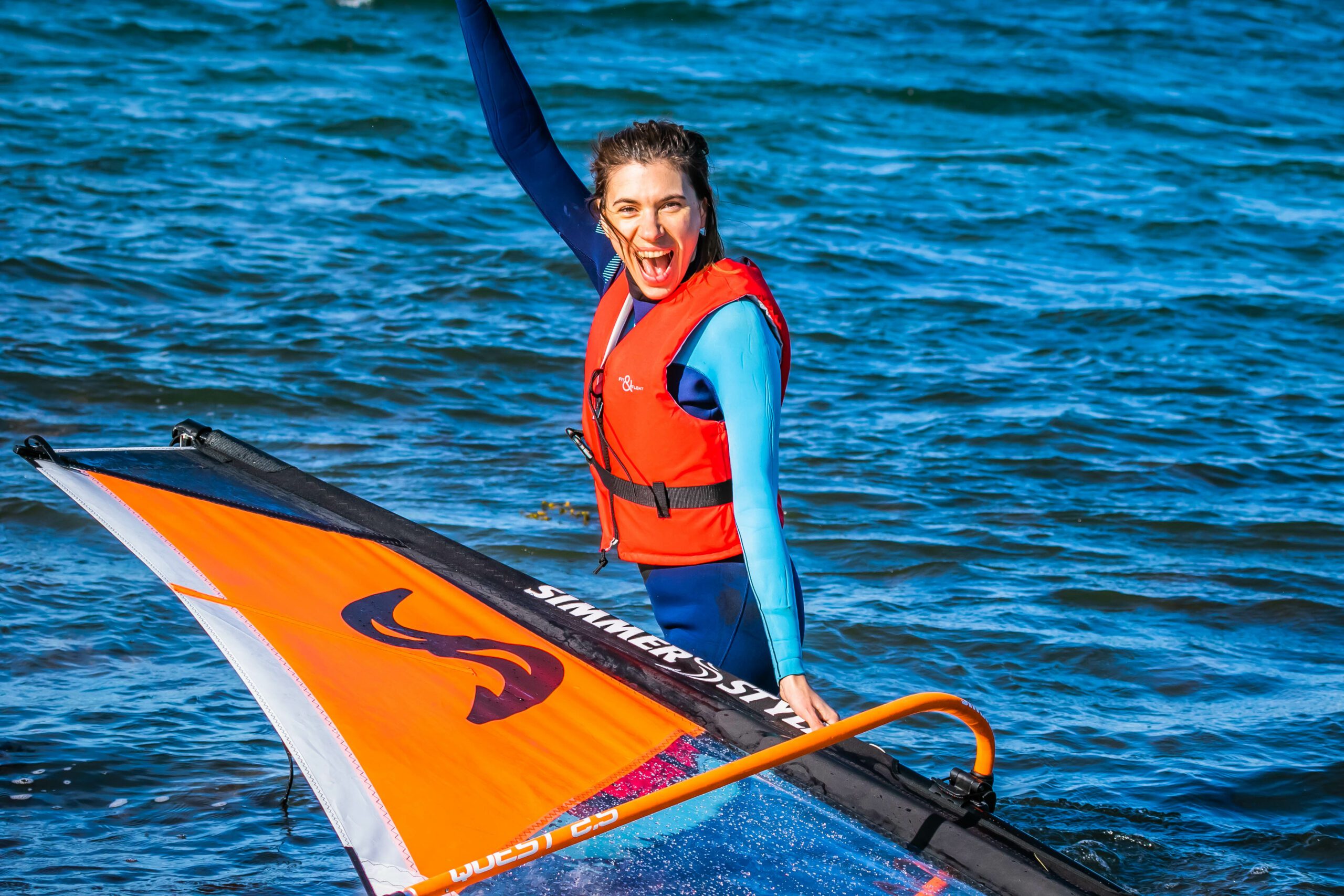 We recommend this package
4 lessons for the price of 3 lessons
This package is a great way to learn how to windsurf properly - and at your own pace. You choose the days that suit you for the windsurfing lessons. Each lesson is 3 hours long. 
 Once you have paid for the course, you will receive an email with a code that you can use to book your future courses. You can book one course at a time, at your convenience, or all four at the same time. 
The package is valid for one year from the date of purchase and can only be used to book for one person. This means that you cannot buy a package and share it with someone else.
Get 3 hours of group lessons
When you join a class, you will be in a mixed group where you can participate at all levels. Typically, we will divide the class into two levels and as far as possible take your level as a starting point with tips, tricks and sparring. Please note that beginner equipment is used in windsurfing classes.
To join a class, you must be at least 12 years old and able to swim 200 meters, if this is not the case, you can opt for a private course instead.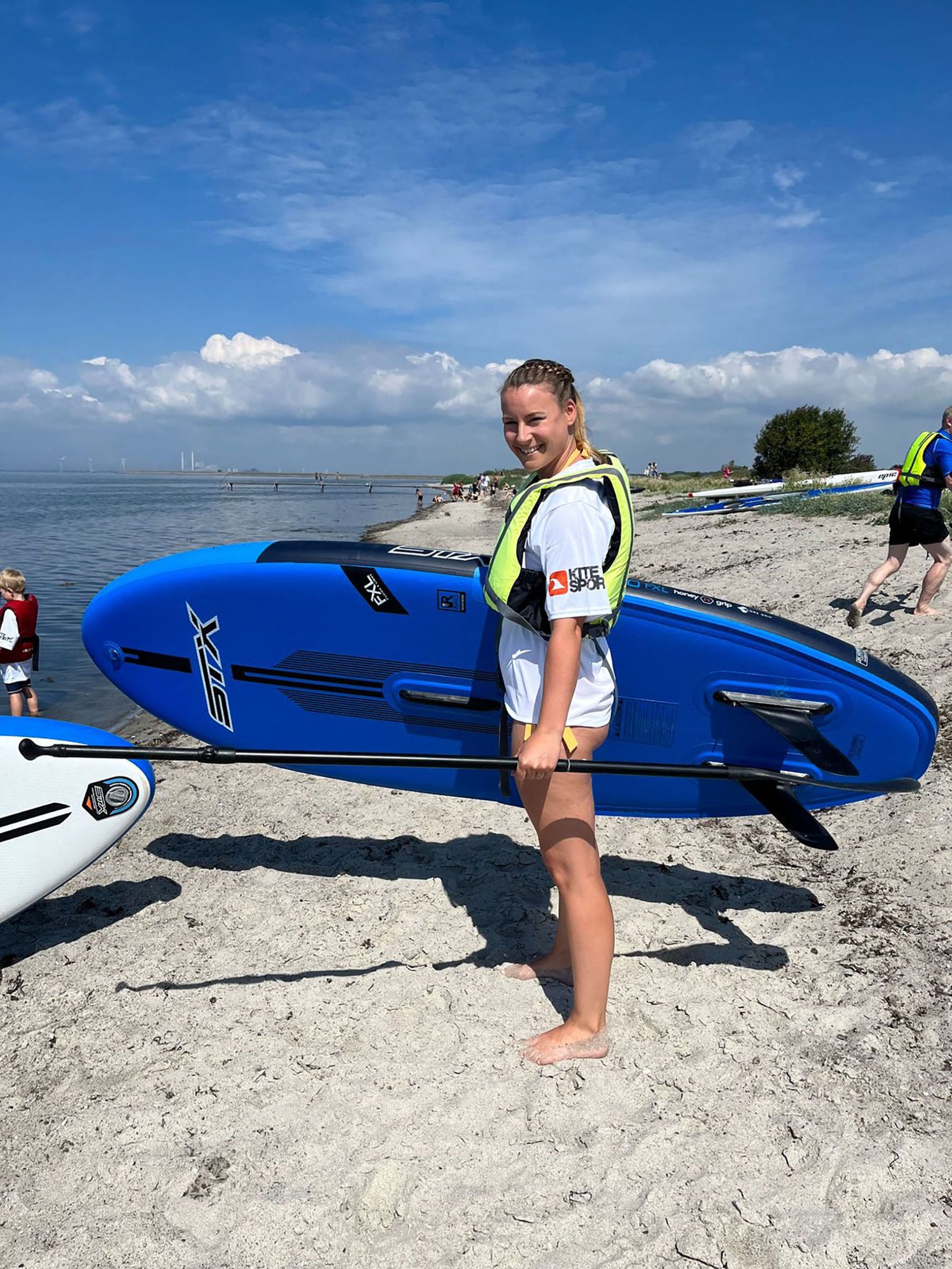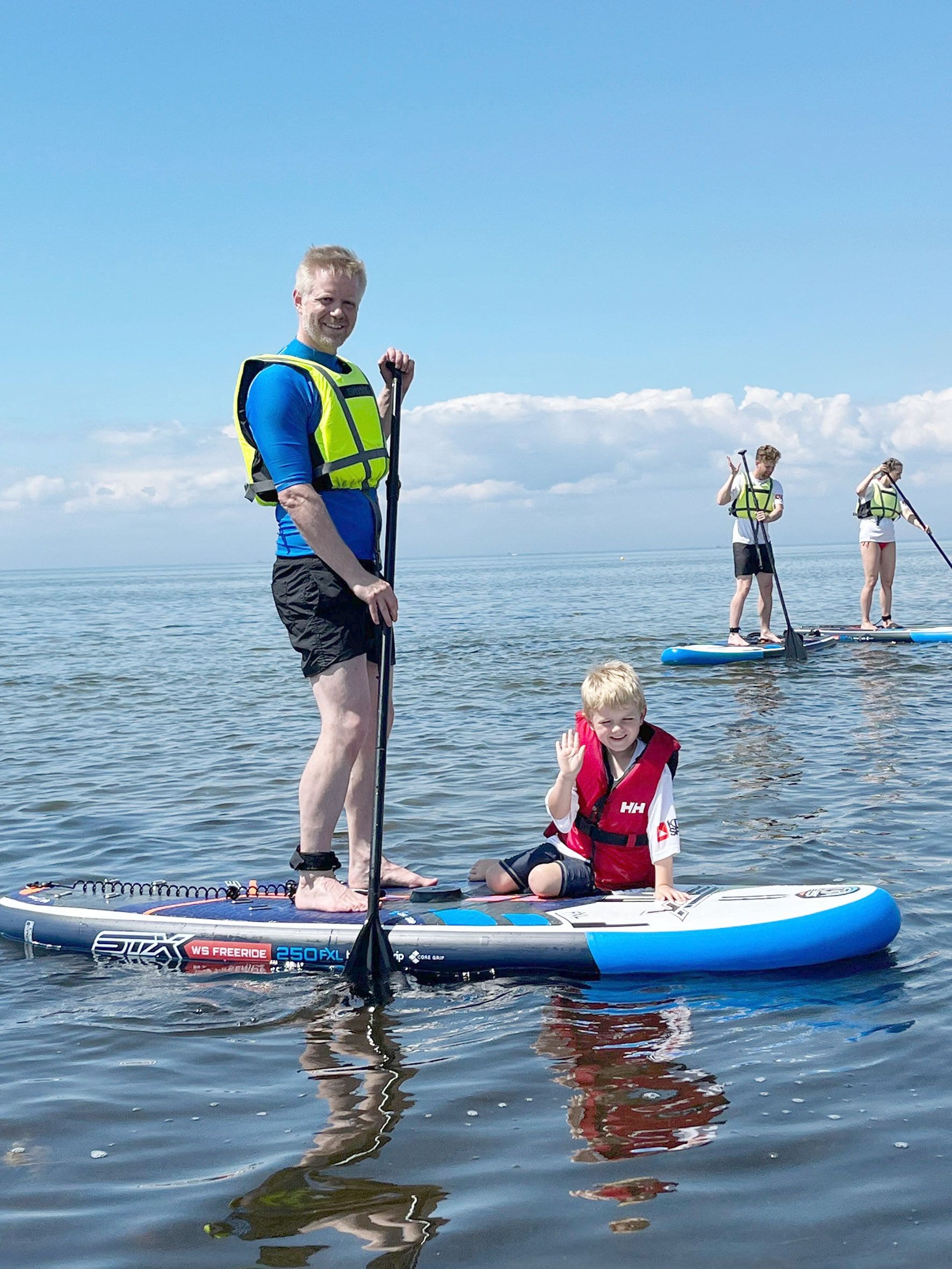 Get 2.5 hours of private course
If you want to practice with footstraps, straps and jibes instead, you should book a private windsurfing course. You can also book a private course even if you are a beginner, for example if you want your own instructor.

A private windsurfing course can be held for 1-7 people and is for you or your group, where you will have your own instructor. This course can be held at exactly the level you want.
Windsurfing equipment rental
At Kitekollektivet you can rent windsurfing equipment if you have had an intro course with us or another provider and are familiar with the sport.
All equipment can only be rented at the Surf Center at Kalvebodvej 250, 2791 Dragør.
Terms and conditions
Rental equipment must be picked up and returned within the Surf Center's opening hours. The equipment must be returned dry and cleaned, if this is not the case, a service fee of DKK 150 will be charged.
Daily rental is valid for 24 hours. This means that if you rent the equipment on Wednesday at 16:00, it must be returned no later than Thursday at 16:00. Late returns will be invoiced for an extra day. 
When renting equipment, you must submit/show photo identification and pay a deposit of DKK 1500. 
Learn more about Windsurfing at Kitekollektivet