As the year is coming to an end, we want to take this opportunity to look back at everything that happened in 2022. Because it's not so little.
Changes behind the scenes
There have been a number of changes behind the scenes in the past year, with a change in the team behind Kitekollektivet.
In 2022, Kitekollektivet said goodbye to Nicolaj Westergaard as part of the team. Nicolaj and Alexander founded Kitekollektivet, which originated from a common dream of a stronger community in kitesurfing in Denmark.
"I would like to say a thousand thanks to Nicolaj Westergaard for creating Kitekollektivet together. It would not have been possible without him and he should always know that"
- Alexander
Luckily, we will continue to see Nicolaj on the water and in the community in Kitekollektivet, so please send him lots of good kite vibes and greetings when you see him.
In 2022, not only did we say goodbye to good people, but also hello to new people in Kitekollektivet. Halfway through the year, Kitekollektivet joins forces with Kitesport.nu.
Alexander and Kent are both passionate kitesurfers who want the best for kitesurfing. They saw an obvious opportunity to strengthen the framework around the sport so that more people can get started and think it's great to keep kitesurfing.
Together Kitekollektivet and Kitesport.nu offer kitesurfing courses, a social community and quality equipment at good prices.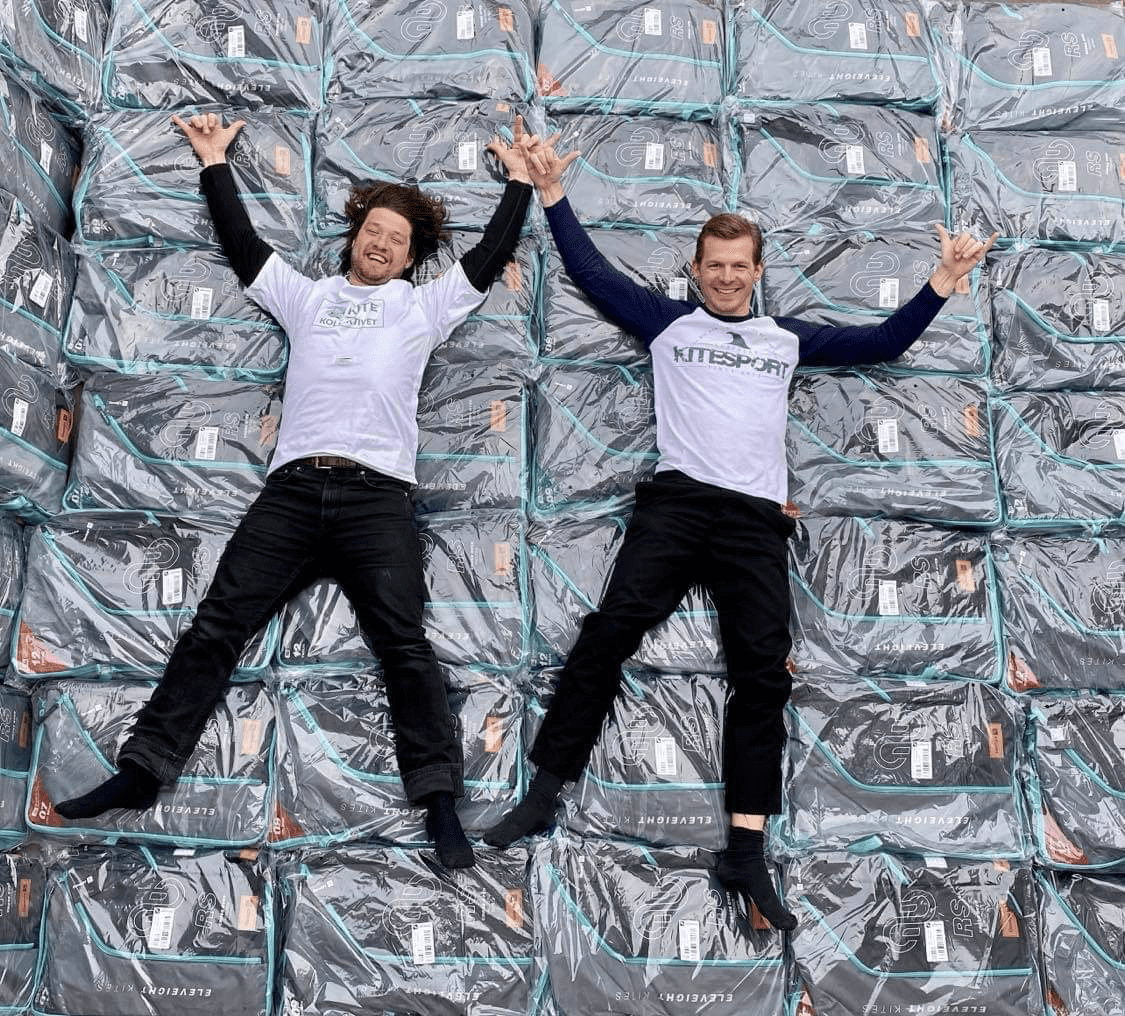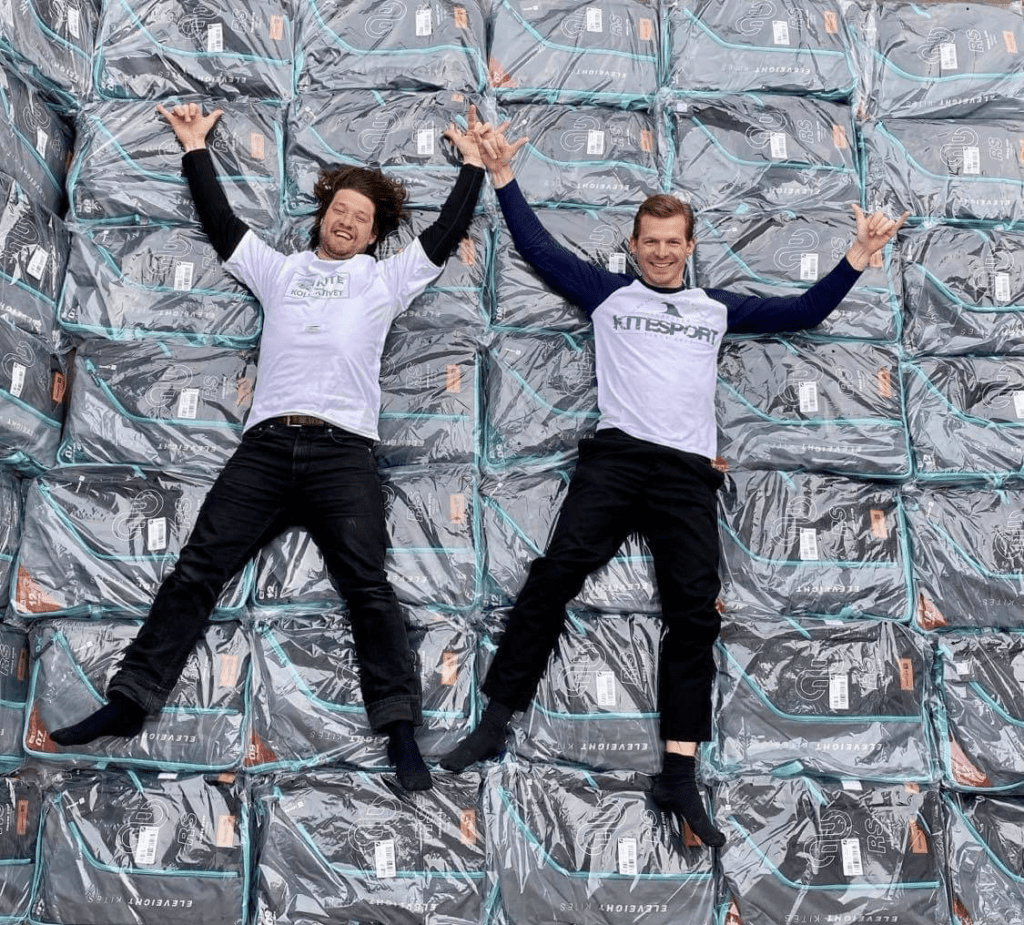 2022 was also the year when Kitekollektivet landed the collaboration with Lynæs Surfcenter. This means, among other things, that Kitekollektivet handles all kite lessons from Lynæs Surfcenter. We are proud to be the ones who introduce Lynæs' guests to the sport we love the most.
The cooperation will continue in 2023, which we look forward to with great enthusiasm.
Kitesurfing courses in Kitekollektivet
There has been a massive increase in people taking kitesurfing courses at Kitekollektivet in 2022, which has been a real pleasure to witness.
It has also meant that Kitekollektivet has grown considerably - from an idea and passion to an hourly occupation.
"I never dreamed that my passion would become my profession, but when I see what has been achieved so far, I am so proud"
- Alexander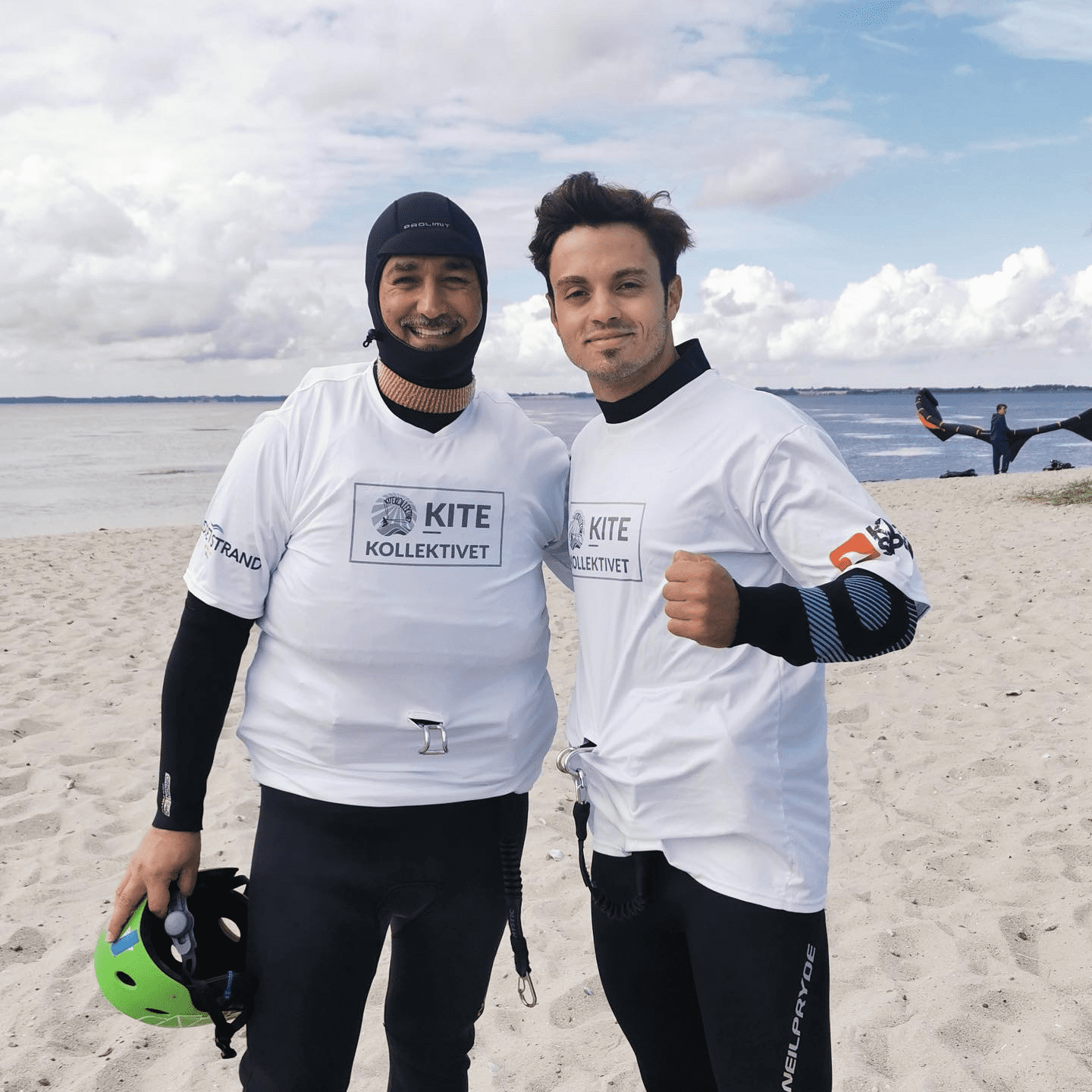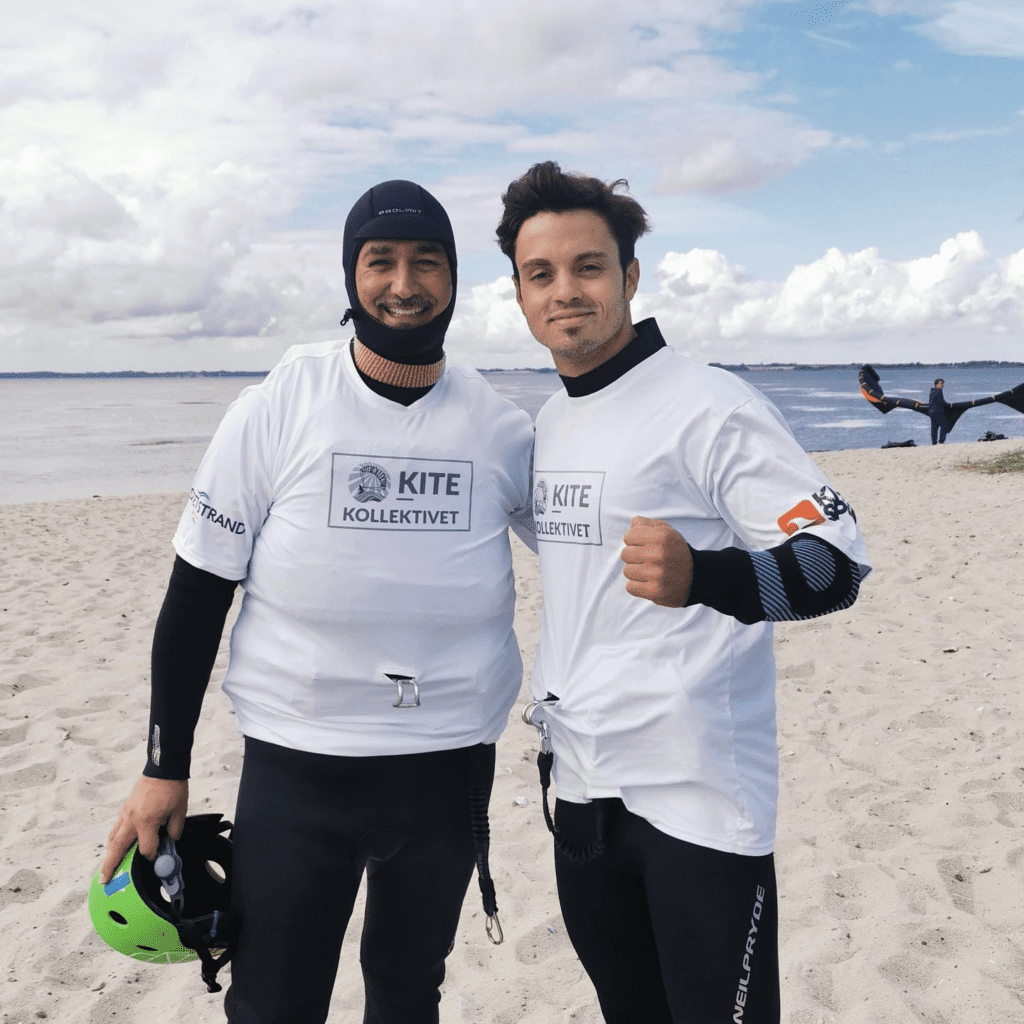 With more students, it has been necessary and good to have a large team of skilled and passionate instructors. We think we have had a strong and good team this year, which all the good reviews we get also testify to.
We have had instructors from Denmark, Germany and Poland and we have even had our first full-time instructors in Lucas and Stefano. Lucas has chosen to come back and be part of the instructor team in 2023 and we are proud that Kitekollektivet - despite its young age - is already somewhere people like to work and be a part of.
Kitekollektivet would be nothing without all the skilled instructors who week after week welcome new kitesurfers and make sure they are in good hands.
A huge thank you for their efforts in 2022 to all of them!
Looking ahead to 2023
There is no doubt that 2023 will be a great year. There are already many exciting plans in the pipeline and we can't wait to get started.
We have already been able to share that Kitekollektivet and Kitesport.nu in 2023 will open a surf center at the kite spot Sydvestpynten in Copenhagen. It is one of the most popular spots and we are looking forward to opening the doors to both members and other interested parties.
What exactly will happen is still in the planning stage, but we hope that it will become a gathering place where you, both before and after a good kite session on the water, will come and hang out.
However, we already know that there will be a shop, rental, storage and we're also renting with the idea of a mobile café. But much more on that in the new year.
"We hope that you will give us a warm welcome at the Southwest Ornament"
- Alexander
In addition to the new surf center, we are also expanding with a wide range of water sports disciplines including; windsurf, windfoil, kayak and SUP.
An extra thank you
We would also like to say a big thank you to all members, fans and followers who constantly support, share and contribute with dissemination everything that Kitekollektivet and Kitesport.nu stands for.
Thank you for being culture carriers and helping to spread good kite vibes.
A big thank you also goes to Jonas, Peter and Marie, who are responsible for web development and communication and together with Alexander and Kent ensure that there is information about both big and small things at Kitekollektivet and Kitesport.nu respectively.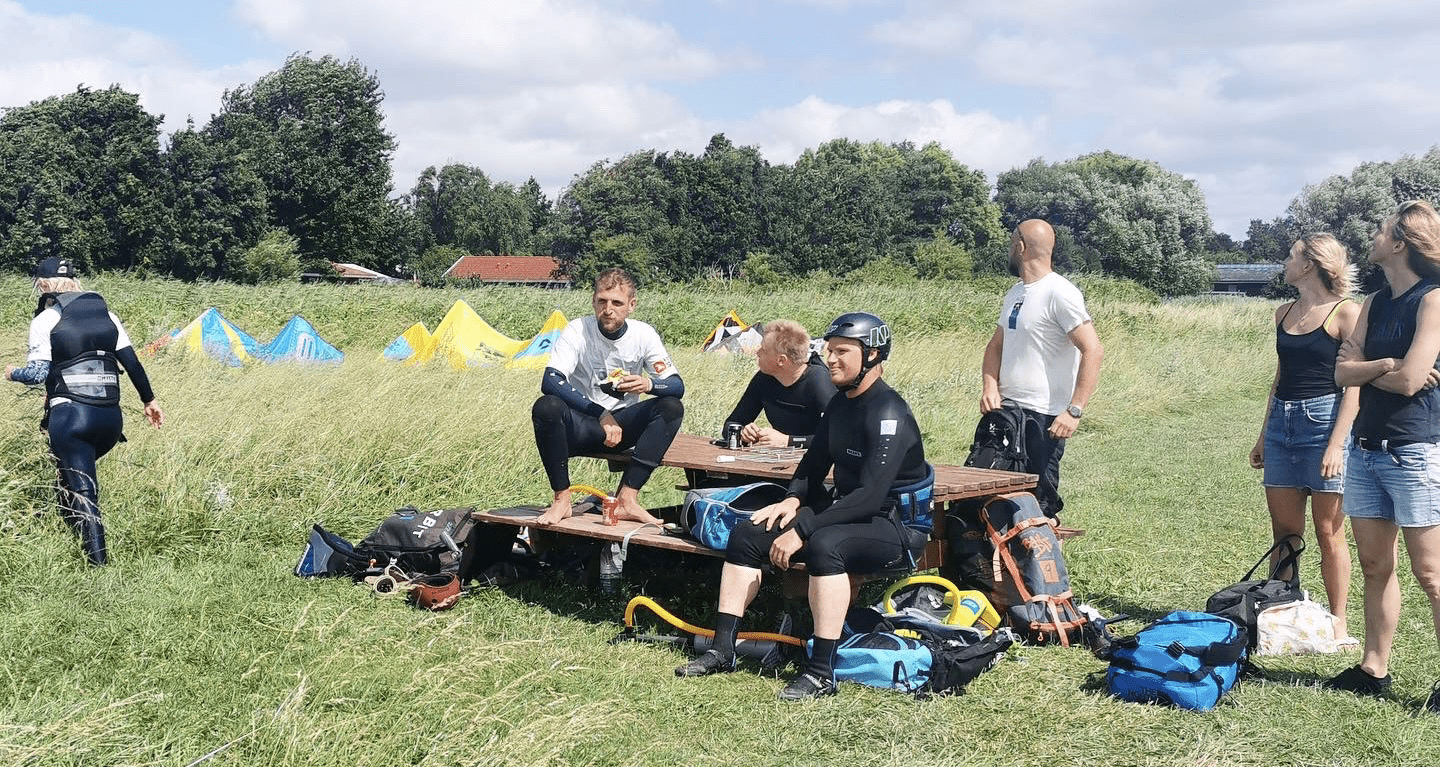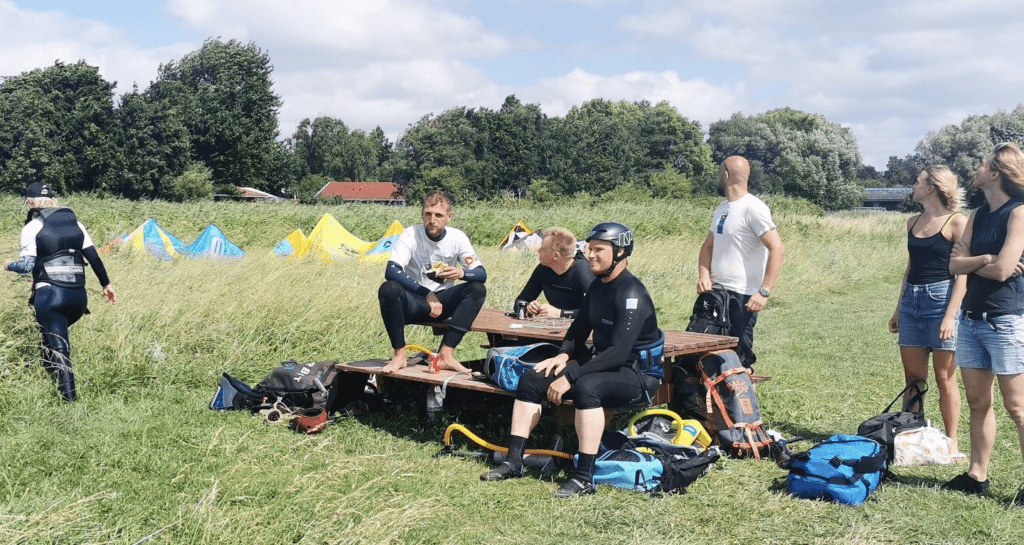 2022 was a fantastic year and 2023 will be even wilder.
We wish you all a very Happy New Year and look forward to seeing you on the water, in the new surf center, on the kitesurfing course and on the beach next year.
Happy New Year,
Kitekollektivet and Kitesport.nu